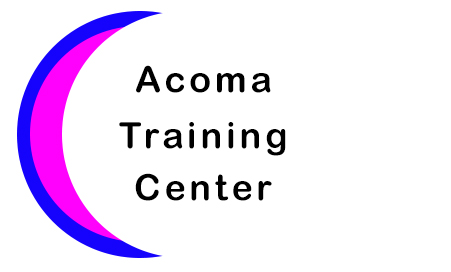 what we offer

our trainers

about us
Phone
505-266-6436


Address
333 Wyoming Blvd., SE
Albuquerque, NM 87123

Email
or

Our Trainers
Patricia Spradley

Trish Spradley, owner of Acoma Training Center, has dedicated her life to the dogs. The motive "Train for Life" is taken seriously. She feels all dogs deserve a home as part of the family.


Acoma training welcomes all dogs and temperaments.

Judy Schmille

Having been born and raised in Albuquerque, I have been part of the Acoma family for over 50 years.

I've competed in obedience and conformation, but my true passion is Agility, where I compete with my Australian Shepherds.


Currently, I am teaching beginning level agility classes, and enjoy bringing out the best in each dog/handler team.

Mary Aynn Shoemate

Mary Aynn has over twenty years experience directing and assisting with classes in obedience, freestyle, tricks, and classes for puppies-in- program with a national service dog organization.

She is an evaluator for a local therapy dog group and actively participates with her own dogs.

She and her dogs also enjoy participating in local agility events, freestyle presentations, and community outreach programs highlighting the roles of therapy dogs and assistance dogs.


Rene Urback and Mike Urback

After running a Pomeranian rescue for many years in Spokane, WA and training our rescues in the sport of rally to give them some basic obedience skills and something fun to do, we began to show our 10-year-old rescue in competition rally. She was very successful and earned a High in Trial in UKC at her first off-leash show. After she retired and I had paid my dues with the challenge of training rescues, I proceeded to search for a young Pom to take from Novice to Master. While training Bree to the highest levels, we developed a method of training based on the dog's participation as Rally is a team sport requiring an intimate partnership with your dog. We have taught both AKC and UKC Rally since 2012. Bree is the first Pomeranian in the country and the first dog in New Mexico to earn an AKC Rally Championship title as well as a UKC United Rally Obedience Champion title. She is also in the American Pomeranian Club Hall of Fame.




Although he and his dogs have competed in Obedience trials, his passion is Agility. Traveling to Agility competitions in New Mexico, Texas, Colorado, Oregon, and Washington, his first Agility dog accumulated about 70 Obedience and Agility titles, including 7 Agility trial champion titles.

Two of his dogs have also worked as Therapy Dogs, visiting medical rehab centers, our 911 Call Center, CNM, UNM, and the Institute of American Indian Arts in Santa Fe.

As an instructor, Clint enjoys watching the bond grow between his students and their dogs.

Clint is an AKC CGC Evaluator.